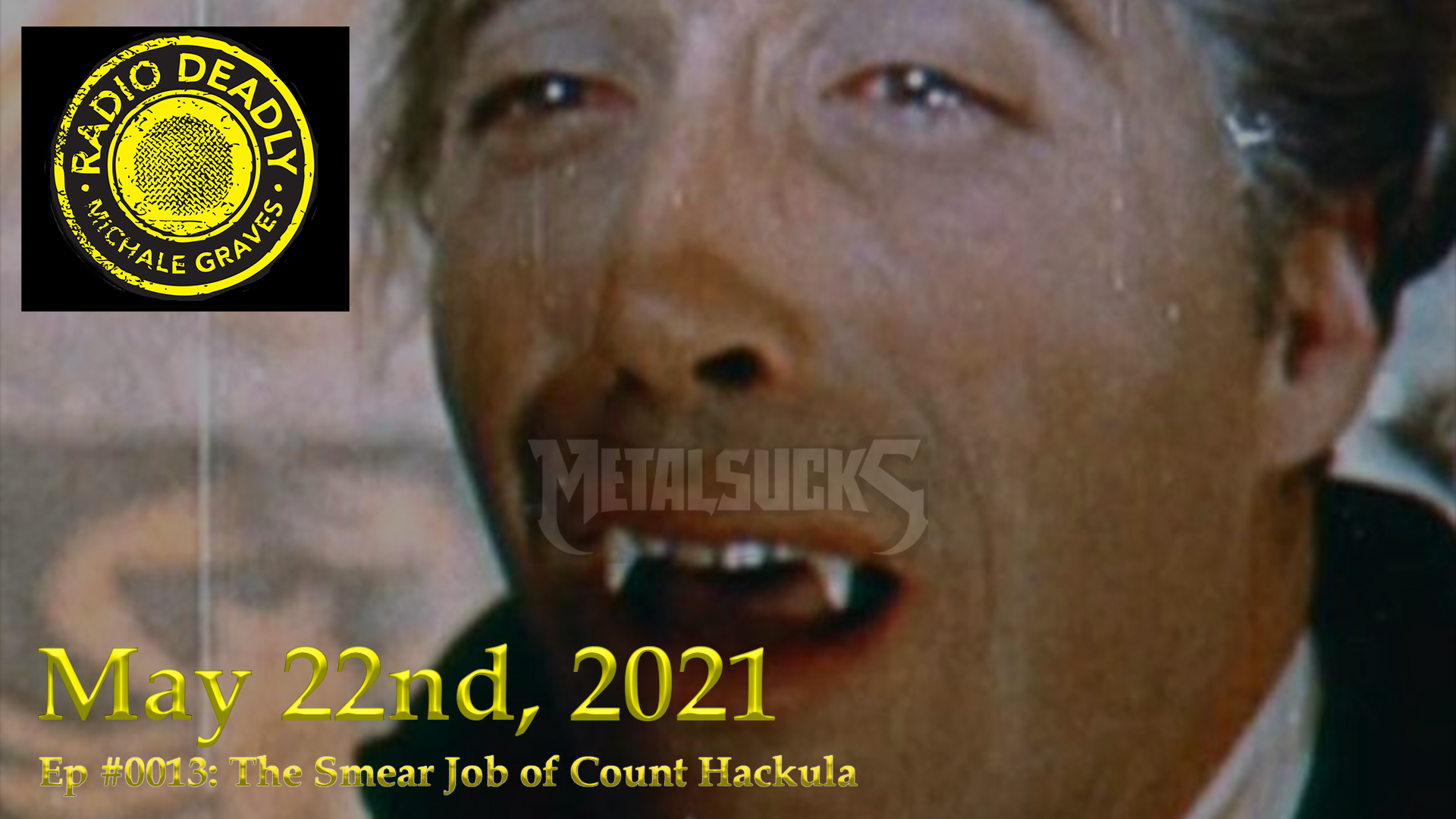 The Radio Deadly Show Ep 0013: The Smear Job of Count Hackula
EP 0013:: THE SMEAR JOB OF COUNT HACKULA

This week, Michale Graves was featured on the outlet MetalSucks.com and the Radio Deadly staff were surprised to find that a pleasant interview with a leftist music journalist was twisted into a totally disingenuous smear job. After some talk about the state of modern journalism's attitude toward censorship in general, they unpack the poorly written passive aggressive article line-by-line to demonstrate how the media has no interest in reporting the truth or reaching across party lines. The author is hereby challenged to appear on the show and defend their work.

Michale Graves will return every Thursday with a Generation X attitude, punk politics, music, talk and opinion.

Use Promo Code: GRAVES

Send any questions, comments, or hate mail to RadioDeadly@gmail.com

Follow Michale on Twitter @RadioDeadly

OfficialMichaleGraves.com for more.
May 22nd, 2021