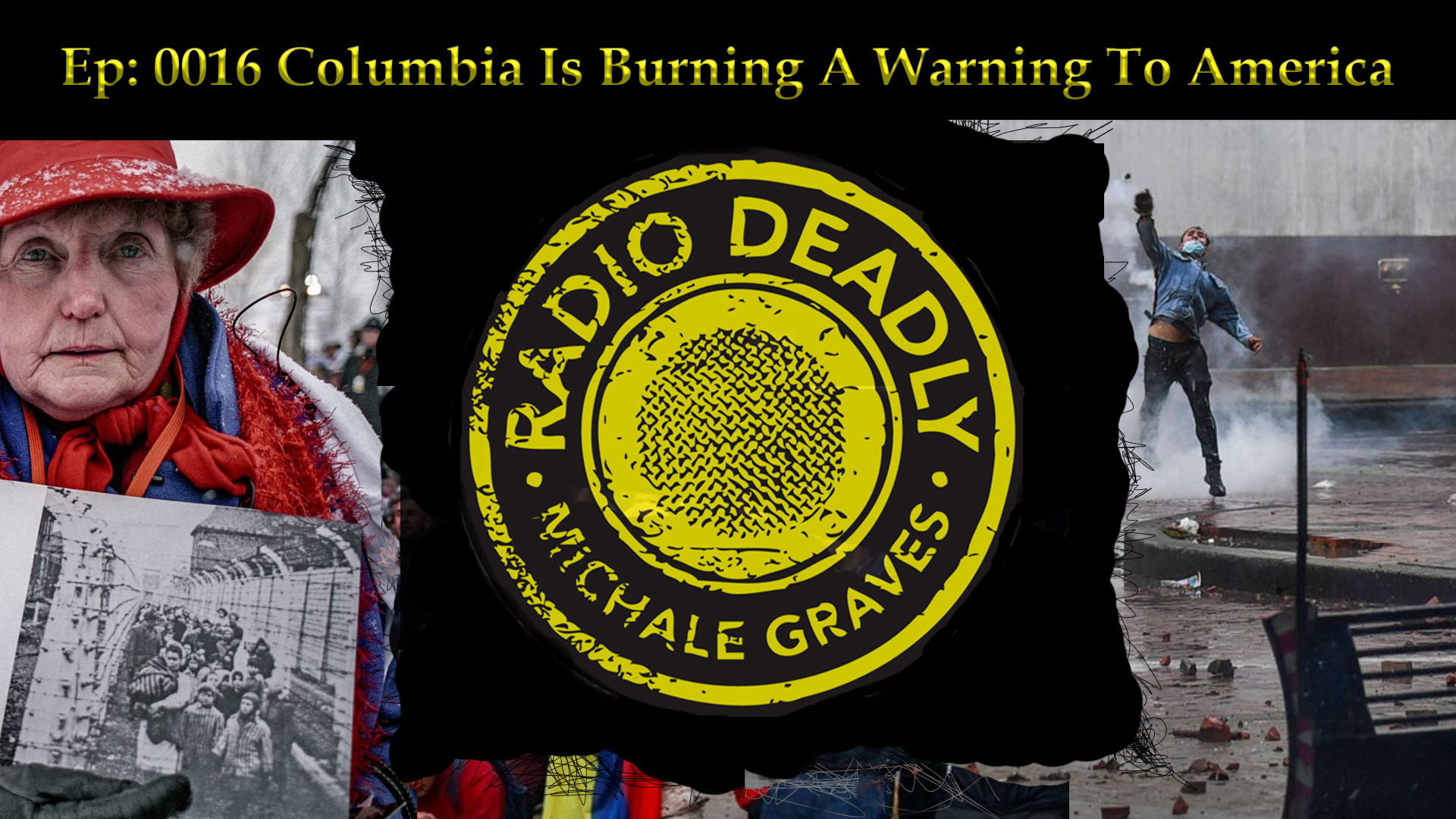 The Radio Deadly Show Ep 0016: Colombia is Burning and It's A Warning To America
A report on the events unfolding in Colombia and why it is a warning to America and to the world.
A survivor of Nazi experiments talks about her experience and the road to forgiveness. The overwhelming pressure of force upon societies are breaking them down on purpose. Good natured people sometimes have a hard time seeing real evil.
Jun 02nd, 2021