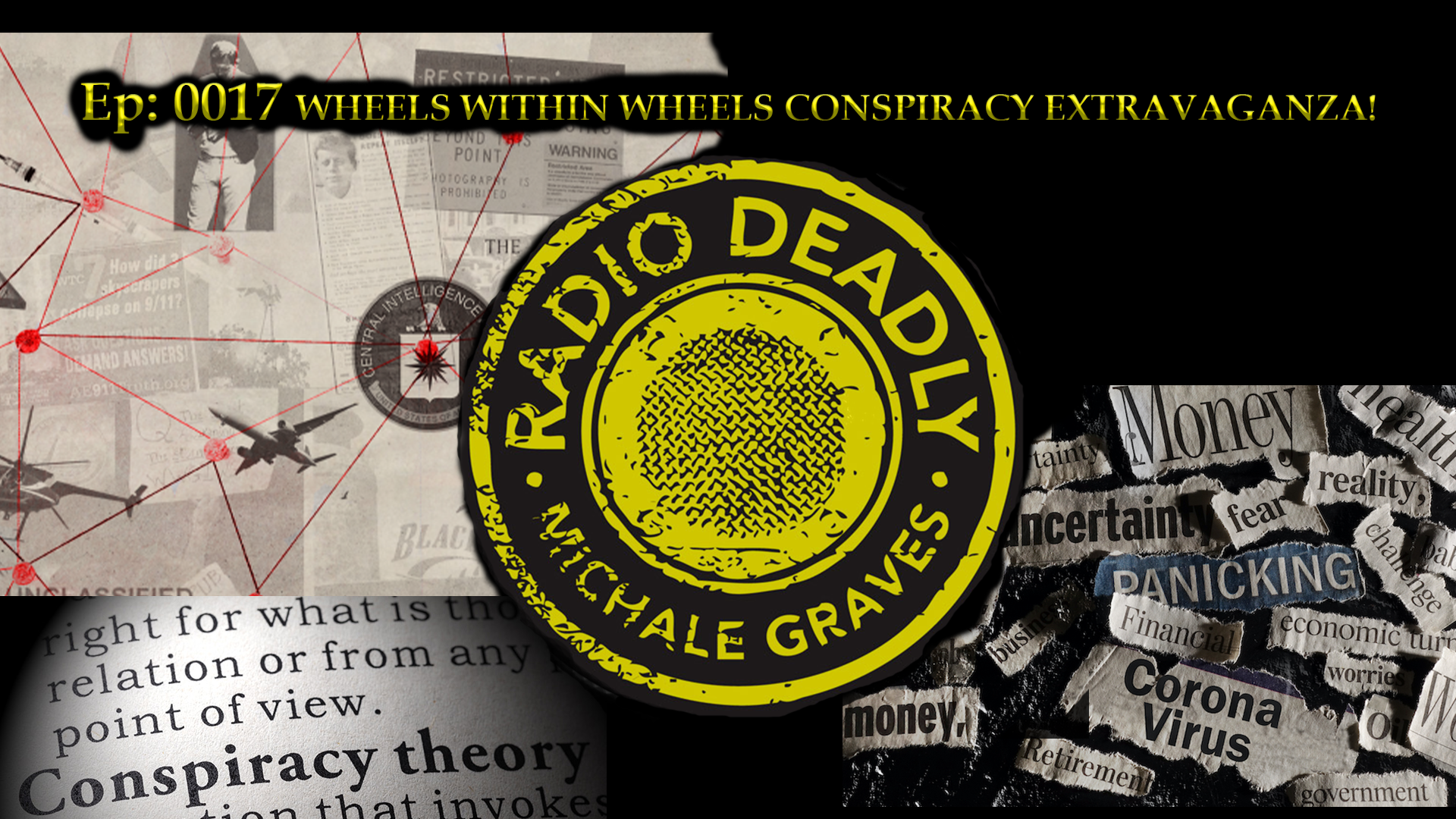 The Radio Deadly Show Ep 0017: WHEELS WITHIN WHEELS CONSPIRACY EXTRAVAGANZA!
Get out your tin foil hats, it's about to get weird! This week Michale and the boys go deep into their favorite disturbing conspiracies they believe might actually have legs. They unpack the multiverse, the large hadron collider, and Satanic abuse cults working in the government. Is any of this real? What's your favorite conspiracy theory? Comment down below.


Michale Graves will return every Thursday with a Generation X attitude, punk politics, talk and opinion.

Sign up a friend or foe and use Promo Code: GRAVES

Send any questions, comments, or hate mail to RadioDeadly@gmail.com

Follow Michale on Twitter @RadioDeadly

OfficialMichaleGraves.com for more.
Jun 03rd, 2021